Kato's Nursery Case Study
Kato's Nursery is a wholesale grower of ornamental nursery stock located in Abbotsford British Columbia and has been providing retail garden centres and landscapers with high-quality ornamental nursery products for over 50 years. Kato's Nursery was operating on a mostly manual administrative process for managing customer orders. As an evolving business, Kato's Nursery recognized their need to streamline how customers ordered their products and saw how technology could offer them new opportunities as a business.
Results Overview

Efficient Ordering Process
OrderEase made the transition t online ordering seamless and easy. In the same format as their print catalog, Kato's was able to get a digital catalog live and begin online transactions immediately.

Modern Website
Kato's wanted to further improve their customer experience by redeveloping their website and linking it directly to their online catalog, thanks to OrderEase.

Digitally Connected
Kato's quickly became an industry leader in technology and customer service. The OrderEase software allowed Kato's real-time data insights into inventory, sales and performance of reps.
THE CHALLENGE

Like most nurseries, the wholesale orders Kato's receives can come through fax, phone, or email. To effectively manage their order fulfillment, they needed a more streamlined ordering process with less manual data entry for their internal operations and their customers.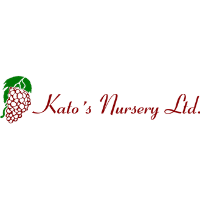 THE SOLUTION

OrderEase's software presented several attractive benefits to address Kato's Nurseries identified needs:
A new website and online portal allowed customers a seamless shopping experience.





A digital catalog, similar to the printed version, that was easy for customers to use and order from.





Real-time insights into inventory levels for customers.
The Journey
Revolutionizing the Ordering Process
Kato's knew that they needed to help their customers transition to a new way of order. OrderEase's ActivCatalog provided their customers with the convenience of making transactions online while maintaining the familiar print catalog format they are used to. Partnering with OrderEase as their online ordering solution was an ideal solution because it offered a better ordering process for their valued customers. They wanted to ensure that all of their customers could access their pricing and inventory availability while placing their orders online.
Modernizing Their Website
After finding success with online ordering, Kato's Nursery wanted to further invest in improving their customer's experience and chose OrderEase to design their new website, linking it directly to their online catalog. Their modern website now beautifully showcases their products and provides their customers direct access to their online ordering service.
A Future Through Technology
Over two short years, Kato's Nursery has become an industry leader in technology and customer service. Together with OrderEase's online ordering solution, Kato's was able to reduce data entry and streamline their ordering process by offering their customers online ordering on their website. Kato's is now taking the next step by working with OrderEase to fully integrate their inventory with their online ordering. Their continued investment in technology has positioned their nursery as an industry leader in technology and customer service.
Want The Same Results For Your Business?
Kato's Nursery has been doing business with OrderEase for the last two years. We have found them to be professional, efficient and the quality of their service is excellent.
Barb Kamlah
SHIPPING COORDINATOR & SALES REP