Independent retailers first investing or upgrading a Point of Sale (POS) system often configure a solution to fit their immediate needs. They often overlook or dismiss features that could provide additional benefits in the mid to long term. Just remember - businesses grow and evolve - and so do the demands of its customers. A POS solution that is considered "suitable for today" can quickly turn into a risk that holds the business back.
To further complicate matters, your existing POS solutions provider KNOWS how challenging it may seem for retailers to upgrade. Some may insinuate a "disaster-waiting-to-happen", hoping to avoid you switching to a new POS provider.
Change is never easy, but it is inevitable. Technology is evolving rapidly. The consumer electronics trend is to upgrade every few years and take advantage of the new benefits. Independent retailers should embrace that same philosophy as it pertains to their POS system since it is one of the critical data connections to customers. If you are currently using a POS system that does not keep up to your business or industry, it may be time to consider a switch to a more progressive and adaptable POS solution.
Red flags indicating it might be time to look for a new POS solution.
🚩 Juggling multiple supplier ordering portals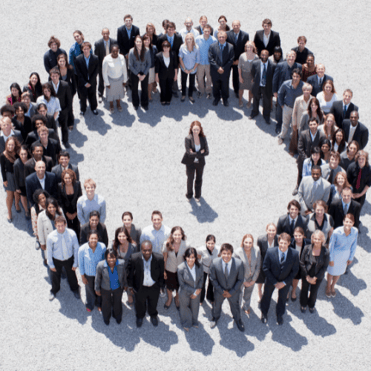 Purchasing, managing and selling products has become complex. With many suppliers now offering a digital method of ordering, the challenge for buyers has turned into how to manage every one of these different vendor ordering portals.
Ordering multiple products from different supplier portals is a time-consuming task as each portal needs to be individually accessed and searched. Plus, each portal has its own ordering and workflow nuances requiring onboarding and training. This can slow down purchase order creation.
Even with dedicated teams to handle portal management, the work is tedious and prone to human error. When time and resource constraints come into play, sometimes supplier portals are bypassed all together in favor of direct ordering via email.
Between ordering portals for some vendors, manual ordering for others, sales reps visits and all of the other chaos to manage procuring products, it seems nearly impossible to manage it all. This doesn't even take into account how to access up-to-date product and pricing catalogs.
If you find trying to keep on top of all of these ways of ordering and accessing products from vendors is becoming overwhelming, and your current POS system does not have a way to integrate your supplier data, then it's time to think outside your current POS system.
🚩
Supplier data needs manual input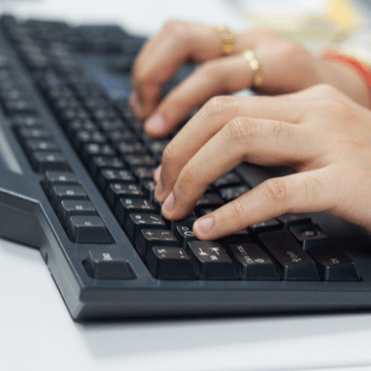 Retailers can sell hundreds of brands and thousands of SKUs at any given time - both in-store and online. There is significant cost and resources normally associated with manually updating POS product data, not to mention loading in new products. It can be a daunting, detail-oriented, and manual process turning into a stressful environment for staff.
The workload can double if entering the same info into your eCommerce platform. Depending on the volume of changes, it could be days before your website and store are in sync - causing consumer confusion.
Manual processes like this are also prone to human error. Nothing is more embarrassing than when a customer highlights errors on your website: misspellings, wrong or missing info and wrong pricing.
Product imagery, supplier costs, and product details are all constantly changing. Product update delays means wrong information is being circulated - leading to a poor customer experience. You are losing time and money if you aren't working with an integrated POS system where you can pull detailed supplier information from integrated catalogs.
🚩
Difficulty managing stock and customer data across multiple locations
Today's consumer wants to access retail inventory information online to check for product availability and identify the closest or fastest in-stock option.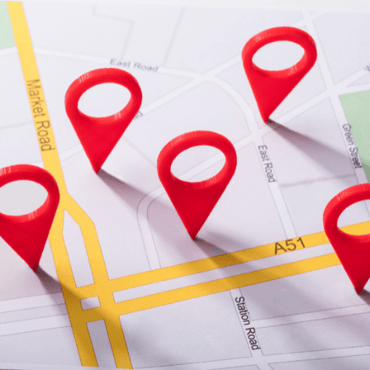 Retailers need to have accurate inventory data at all times. Running multiple stores makes it hard to order and to keep product information up to date and in sync. It is important to know what inventory is at what location. Or what stock to transfer to different locations and when to do it.
The challenge increases for those retailers who now also sell online. While each store has its own local preferences to handle, some stores may also double up and operate as a ship-to-store distributor for online orders. Retailers need a simple way to see both in-store and eCommerce sales in order to help make better inventory decisions.
The shift in demand, volume and speed expected by consumers during the pandemic has only compounded issues. Frequent out of stocks will frustrate staff and customers, having brand integrity questioned.
Disjointed data can extend beyond products. Customer and purchase info siloed by retail location and eCommerce makes it difficult to understand buying habits and impedes gaining insight on how to improve the customer buying journey.
If you find yourself nodding your head to any of the following statements, then you seriously need to consider exploring the right POS solutions for multiple locations:
Do you want to order from your suppliers without ever leaving your POS?
Are you tired of dealing with the fall out from out of stocks?
Do you want to be able to identify, track and split inventory by stores, warehouse and eCommerce?
Do you wish you could centralize your ordering and combine multiple suppliers and store locations into master orders?
Do you want to have real-time inventory access across all store locations and eCommerce channels, so customers can get the information to choose the right location to visit?
Does your current POS provide visibility to your entire business?
Does your current POS give you the option of multi-store reporting?
🚩 Limited visibility to new products
Customers are always interested in trying new products. As such, retailers need to be able to deliver innovation on a constant basis to keep customer engagement high.
Some retailers depend on supplier sales reps to keep new products coming across their desk. Others are more proactive, tediously searching multiple catalogs from multiple suppliers in a time-consuming journey to find that winning new product.
Imagine if your vendor partners had digital catalogs that could be integrated directly into your POS. You could see and source all products from all vendors in one location - fast and efficiently.
Your sourcing team is only as effective as the tools they are given and you are losing out if you aren't working with an integrated POS system where you can find new suppliers and new product information from integrated catalogs.
🚩 Troubles growing the business
Growth is every retailer's goal. Retailers can leverage POS technology to work more effectively and aid in growing the business. But not all POS systems are created equal. Only the right POS technology can position your business for growth.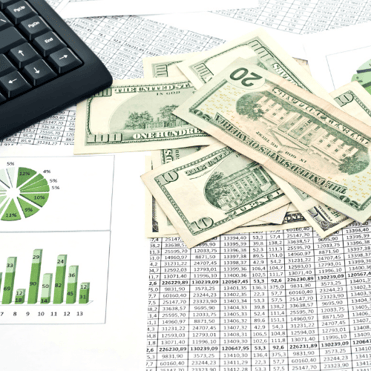 Cloud-based POS solutions enable connectivity and visibility to every store.
The modern POS also has better system-to-system connectivity helping to capture more and better consumer data while providing the best omni-channel experience. For example, integration with eCommerce allows for the ability to share inventory and pricing found in-store with online customers, while also providing various delivery options.
POS solutions that are scalable are designed for tomorrow's business needs. Cater to the ever-changing demands of your customers. Add more terminals easily and without downtime for installation. Enhance efficiency and features as required.
Other signals to look out for include:
Lack of features needed to effectively operate your business, or too many features to make it overly complex.

Limited payment options limits potential new customers or demographics to your business.

Insufficient POS tech or support services.

Multiple business systems to complete routine business tasks.

Gaps in connecting front-end and back-end systems causing a disjointed ordering ecosystem.


How a modern POS affects your customer experience:
Your customers will enjoy:
More consistent product availability. POS systems can help retailers track their best sellers and reorder when those items are low. Keep key movers in stock and ready to go.

Faster checkout times. 73% of consumers claim that waiting in the checkout line is their number one retail pain point. Some POS systems can leverage mobile devices like tablets to serve additional customers in store to make transactions faster.

VIP/Exclusivity. A POS system can collect customer data and help you analyze consumer behavior. Identify top customers and create better marketing to keep them engaged. A modern POS has the ability to introduce enhanced 3rd party integrations like Loyalty programs.

More flexible payment options. Modern POS systems can handle newer forms of digital payment (other than credit card, debit card).
Plan for growth:

What to look for in your next POS software solution
A common retailer misconception is that a POS only keeps track of sales, returns, and other financials for the day-to-day operations. However, investing in the right all-in-one modern POS makes your business scalable: the right tools to drive growth; and most importantly, can grow and evolve with you.


Choose a cloud-based POS system
Traditional on-premise POS systems store data with onsite servers that require technical IT maintenance to ensure uptime and data integrity. Cloud-based systems store data on remote, third-party servers that are updated to ensure high security standards, monitored for uptime, and run continuous data back-ups.
By going to a cloud-based system, you no longer have to worry about the IT resource to keep the servers up and running, you can now focus on other things such as making your internal workflows and processes more efficient. Most businesses want their sales data to be accessible quickly from any device, at any place, and at any time. This is when cloud technology comes to the rescue. Many retailers have already switched and many more are considering adopting this new technology.



Benefits of cloud-based POS include:
Increased accessibility. Access your company's data from anywhere at any time for improved productivity. Get real-time inventory updates and visibility of transactions at multiple locations.

Affordable scalability. Upfront and ongoing costs are lower. There are no hidden costs associated with utilizing a legacy solution including: dedicated personnel, maintenance, and version updates.

Seamless customer buying experience. With the modern cloud-based POS and integrations to front and back end order workflow, options like dropship deliveries, or pick up in-store are frictionless.

Enhanced security. Cloud-based POS solutions secure against data loss and better protect against data theft.

Powerful inventory management. Multi-store visibility, better stock ordering and allocation.

Improved procurement processes. Better product forecasting, reduced margin hunting; and better product mix.

Real-time reporting. Monitor the performance of your inventory in real time.


Other "Must-Haves" for your cloud-based POS:
Increased accessibility. Access your company's data from anywhere at any time for improved productivity. Get real-time inventory updates and visibility of transactions at multiple locations.

Inventory management that includes standardization, serialization and label options.

Ability to scale from single store to multiple stores, or franchises and buying groups.

Inter-store inventory transfers quickly and easily.

Connect with e-Commerce for a harmonized omni-channel.

Easy installation, with unlimited terminal additions.
Complete your POS with

OrderEase Integrations
Larger corporate retailers have heavily invested in best-in-class supply chain technologies. They have been able to quickly respond to sudden changes, and be responsive to changing customer expectations. Independent retailers can now take action to level the playing field to address how, when and where customers choose to receive products and services.

Now, independent retailers finally have the ability to become truly more efficient and thus more competitive - while improving the selling experience to their customers when they invest in a modern POS solution.

OrderEase, integrated with a POS system, provides independent retailers with the ability to manage the entire B2B order management workflow - from procurement to invoice.


B2B Order Management Workflow





Reinvent your business with an omnichannel retail POS system
The impact of a POS system to have the ability to pull in supplier product data, pricing and inventory and place orders to suppliers directly from the POS system is transformational for independent retailers. Everything you need is in one spot, seamlessly integrated.
POS integrated catalogs bring accuracy, saving time and money. Retailers avoid manual data entry when products arrive. Vendor pricing is always accurate and products can be directly imported into the POS. With full product catalogs accessible, it's now easy to search and fulfill special orders for customers.

New product discovery for better customer retention. Discover and connect to new suppliers quickly with a streamlined workflow. Search multiple suppliers and catalogs simultaneously for required products. Easily import newly discovered and ordered products into your inventory. Import high-quality product images and detailed supplier information. Faster adoption and more choice of new products keeps customers engaged.

Automated procurement improves order delivery speed. Automated order workflow through a streamlined supply chain means faster order turnaround and a better customer experience. Purchase, organize, manage and sell your inventory directly from the POS. Improve shipping detailing and timing transparency to get products into consumers' hands faster. Automate purchase order creation—POs are created for you when suppliers ship your order. Check on shipment date, cost, discounts and expected delivery date from your POS. View what products will be arriving in each shipment with simplified order management. Save time, easily track orders and get big-box retail efficiency.

Endless aisle customer buying experience. Retailers can cost-effectively offer an endless aisle to their in-store customer - a combined physical and virtual shopping experience that includes ordering products not on shelf to be quickly delivered to the store or home - all from a single integrated business platform.


This cloud-based POS and OrderEase integration eliminates information latency, and aggregating data from all systems can help deliver the best customer experience possible. It makes costing, product information updates, and adding new products fast and accurate. Moreover, independent retailers can now offer endless aisle capabilities with accurate product information, pricing and inventory direct from the supplier.
Warren Patterson, CEO of OrderEase.


Digitizing the fundamental connections across key players in the supply chain creates a modern business model: an end-to-end digitally enabled supply chain network.


End-to-End Digitally Enabled Supply Chain Network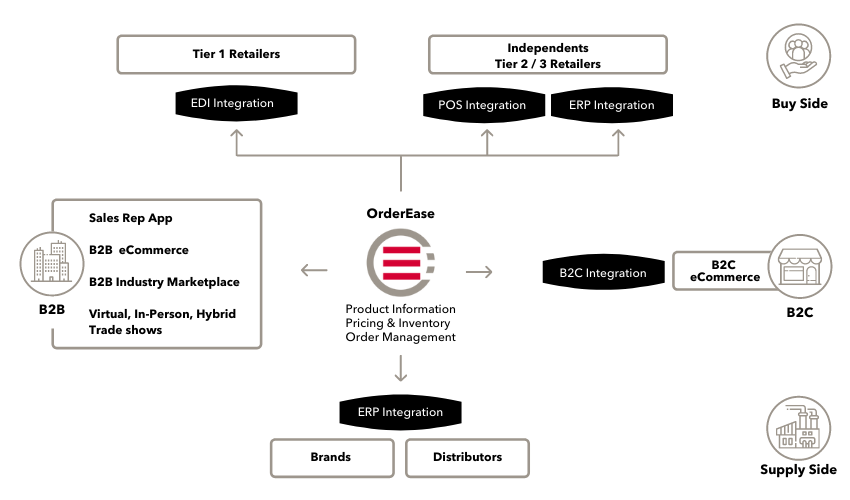 Independent retailers can now operate as mature digital partners to better compete with big eCommerce retailers. To learn more about this topic, including key technology requirements, business practice changes, and a short video on "How to Compete Against the Big Box Stores" click here.
Summary of benefits for a modern, cloud-based POS and OrderEase Integration
Finding the right solution makes all the difference. Whether your business is growing, or making a pivot, OrderEase and its POS Partners can help future-proof your business. You will get:
Increased accessibility.

Powerful inventory management.

Improved procurement processes.

Real-time reporting.

Easy and affordable scalability.

Easy to install.

Easy to integrate with e-Commerce platforms for a harmonized omni-channel.