Scotts Case Study
Adding Modern Technology to a 150-Year-Old Company
Since founded in 1868 as a premium seed company for the agricultural industry, Scotts has evolved to the leading provider of consumer lawn, garden and pest control products. Through their 150+ years of being in business Scotts has grown to be an internationally recognized brand that consumers trust and retailers see profit in stocking. Despite their massive and nationally recognized brand, their story proves that even household names can experience friction getting their product from their facilities into your home.
Results Overview

Easier Ordering
Overcoming a complicated purchasing process that included phone calls, texts, emails and faxes. Now easily done online.

More Informed
Once adopting online ordering Barrie's Garden Centre saw other benefits including informed purchase history, better product awareness and the ease of ordering on the go.

More Time For Customers
Once the manual ordering process was streamlined and taken online, Barrie's Garden Centre was able to spend more tie interacting with customers.
THE CHALLENGE

Independent retailers still heavily rely on phone calls and faxes to place orders and check inventory levels. This was taking up valuable time that could be spent pursuing new purchasers or promoting new products. Scotts knew something had to change with their existing ordering model.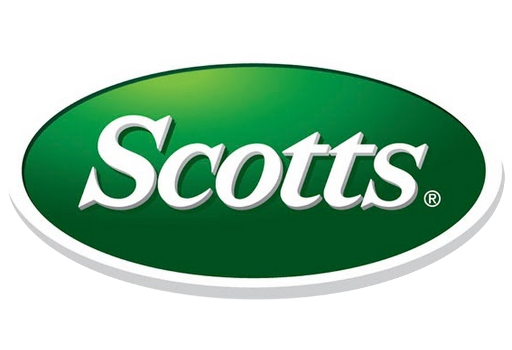 THE SOLUTION

The OrderEase Solution was able to provide the shift that the Scotts ordering process needed to:
Boost sales of Scotts products and cut manual ordering costs.





Increase visibility of new and promoted products for buyers.





Allow better visibility into product performance as well as sales rep performance with the real-time data.
The Journey
Overcoming a Complicated Purchasing Process
The purchasing department at Barrie's Garden Centre was frustrated with the various time-consuming methods of ordering products from their wholesale suppliers. Wanda and her colleagues were juggling product catalogs, flyers and emails to access their supplier's products. Ordering through onsite sale rep visits, emails, fax, and phone calls left them with a poorly organized and time-consuming purchasing process. OrderEase's online order service offered them what other services couldn't - a single ordering process for all their wholesale suppliers. OrderEase provided them with a convenient way to order nursery, home decor, and lawn and garden products directly from their suppliers online.
Embracing Online Ordering as a Business Process
As the purchasing department at Barrie's Garden Centre began to adopt online ordering, they started to see further benefits in their daily operations.
Informed Purchasing History

. Access to their order history through their OrderEase account offered effective order management, helping them to make more informed purchasing decisions.



Better Product Awareness. Wanda has been able to source new products for the garden centre by reviewing new supplier catalogs available to her online, keeping her inventory current for her customers.



Order on the Go.

The purchasing department has now begun to order using the OrderEase mobile app on the sale floor. The mobile app offers them the further convenience of counting inventory and ordering on their tablet.
Unlocking More Time For Customers

After two years, Barrie's Garden Centre's purchasing and order management process has gone from time consuming and manual to efficiently ordering most their inventory online. With OrderEase purchasing department has cut their administration in half allowing them to focus more on their customers. Building on this success, Barrie's Garden Centre is now looking to integrate their POS with their OrderEase's online order service. This integration is a natural next step to a complete technology solution for inventory and order management and better serve their customers.
Want The Same Results For Your Business?
The old way of doing business by fax and phone was putting more cost on my business. The manual order taking process was causing issues when it came to order changes, order errors, and having real-time insight into inventory levels.
Lester Barnes