AUTOMATE WAYFAIR ORDERS TO YOUR ERP!
Wayfair Integration for Order Management
Orders pull from Wayfair to an integrated ERP
Inventory integration sends updates every 15 minutes
Shipping label retrieval
ASN trigger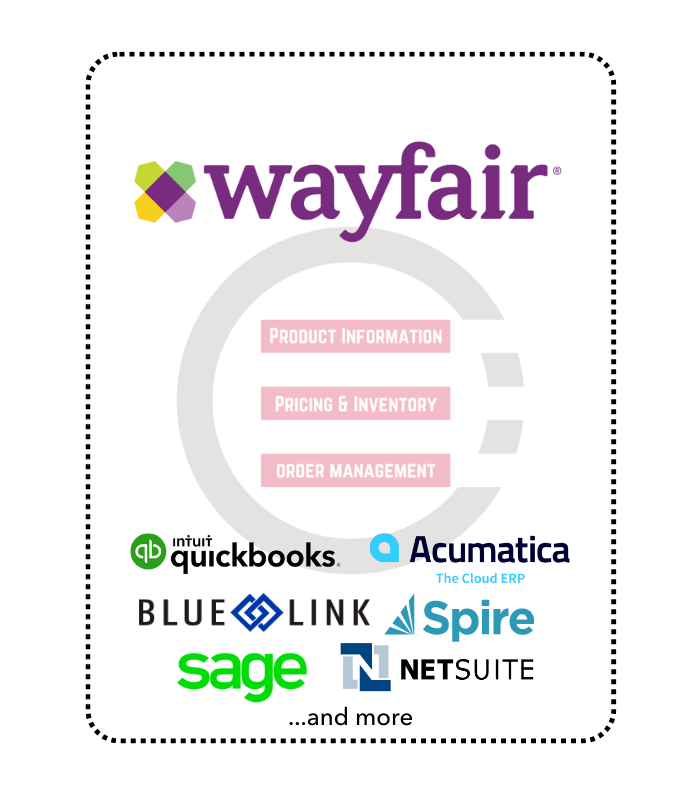 Getting Up and Running is Quicker Than You Think!
With our pre-built API integration with Wayfair, getting data configured and communicating is fast.
Once your Wayfair connection is complete, your orders, shipping labels, ASN's and inventory will be automated with your ERP or accounting system. No more manual order entry, saving you time and resources!


Integrate your ERP or accounting software with OrderEase
If you already have an existing integration with OrderEase, skip to Step 2. If you need to establish an integration, let's get started!
Book a discovery call today.


Choose which products you want to sell to Wayfair
Products will synchronize inventory to Wayfair on a 15 minute interval.
Orders will be received real-time and pushed into your integrated ERP or accounting system.
Automated order acknowledgments.
Upon order confirmation, receive shipping labels for batch export.
Built for wholesale order management
OrderEase is not limited to Wayfair automation, we provide connectivity to all sales channels via EDI, API, or sFTP and we offer a sales interface for your wholesale customers and sales reps.
INVENTORY
Manage your inventory within OrderEase by catalog or globally.
MARKETING
Promote products and specials directly from OrderEase to your customers.
EDI COMPLIANCE
Work with any trading partner via EDI. OrderEase is your EDI connection team.
DROP SHIPPING
Easily manage and offer drop shipping to your wholesale buyers.
LOGISTICS
Multi-integration environment connects sales and logistics into your ERP.
We are a single solution to aggregate and automate your wholesale orders
With OrderEase, you have the ability to connect to all of your sales channels which will streamline your order workflows. Bi-directional integrations allow for automations to each stage of the order lifecycle from order to invoice.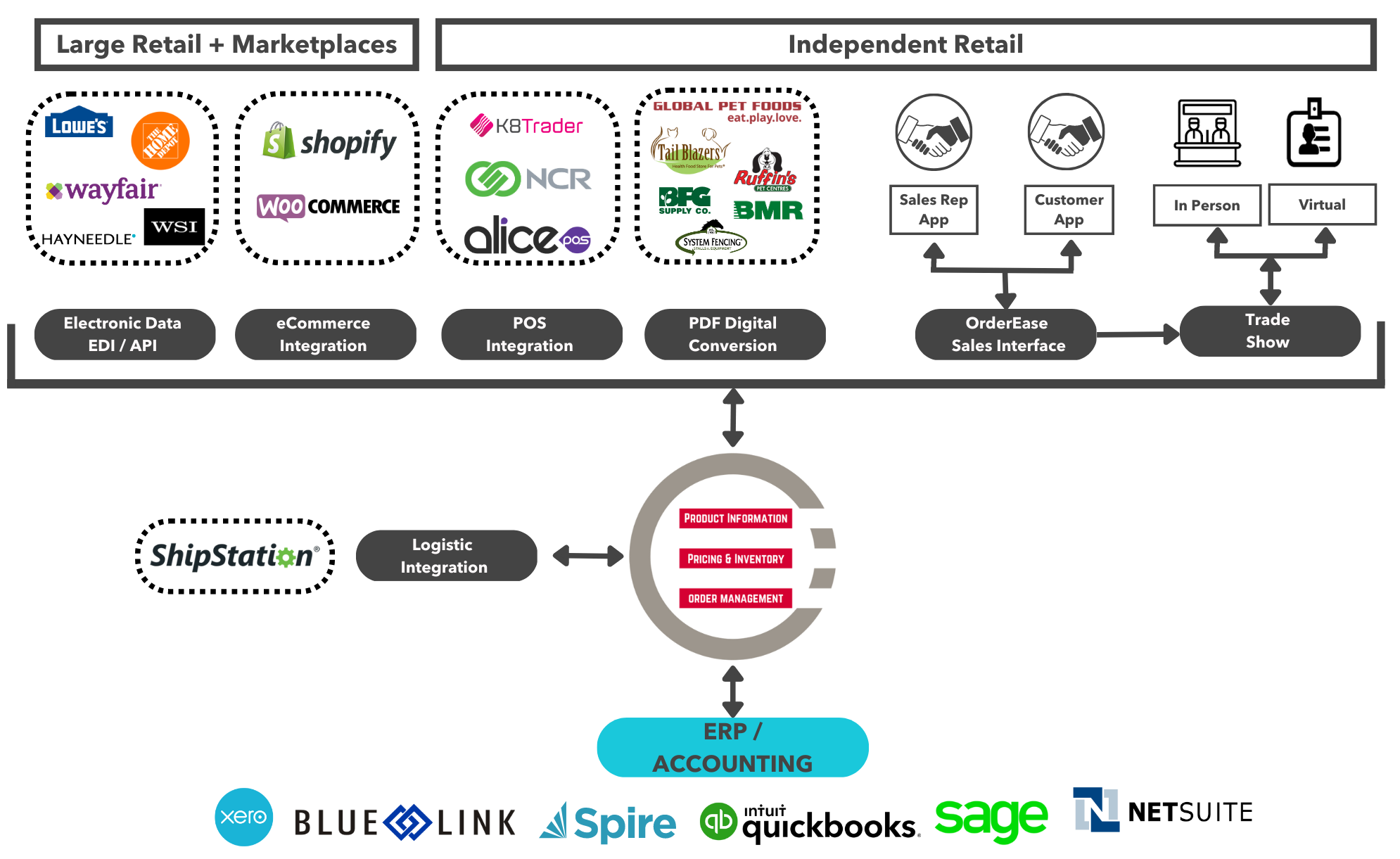 Save time.
Cut costs.
Boost revenue.
We help businesses like you solve problems without the big ticket expense of enterprise systems.
Book a discovery call to learn how we can help digitally enable and scale your business by integrating your ERP or accounting system with Wayfair.